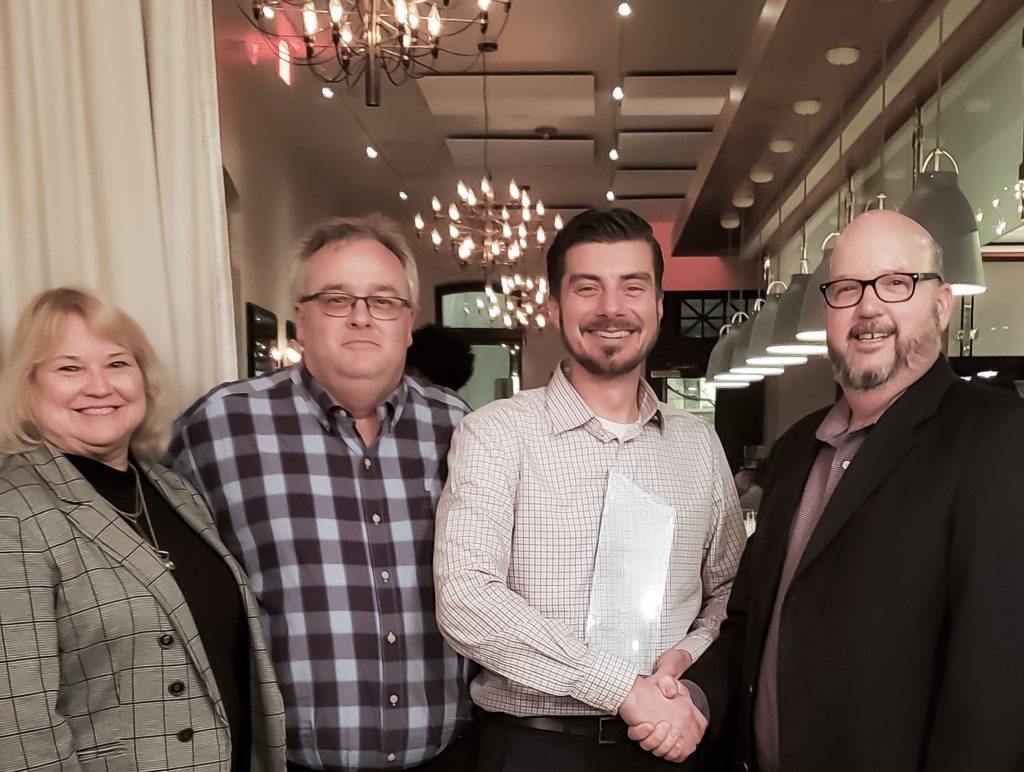 Jeremy Glessner is awarded the 24th Jamie Koroslev Excellence in Rep Support Award. This honor recognizes an individual that provided exceptional support to Pinnacle Marketing throughout the year. Jeremy was in the trenches with us when dealing with challenging customer requirements and developing new opportunities.
We lost Jaime Koroslev to cancer in 1996. Jaime was an incredible salesman, a warm and giving person and was an inspiration to all he encountered. Jaime was able to succeed by getting what he needed from our principals by treating everyone with respect and flashing his engaging smile. After losing Jaime, Pinnacle decided to honor him by awarding a principal's employee that our team felt provided the best service throughout the year.
Please join us in congratulating Jeremy for his hard work and support.