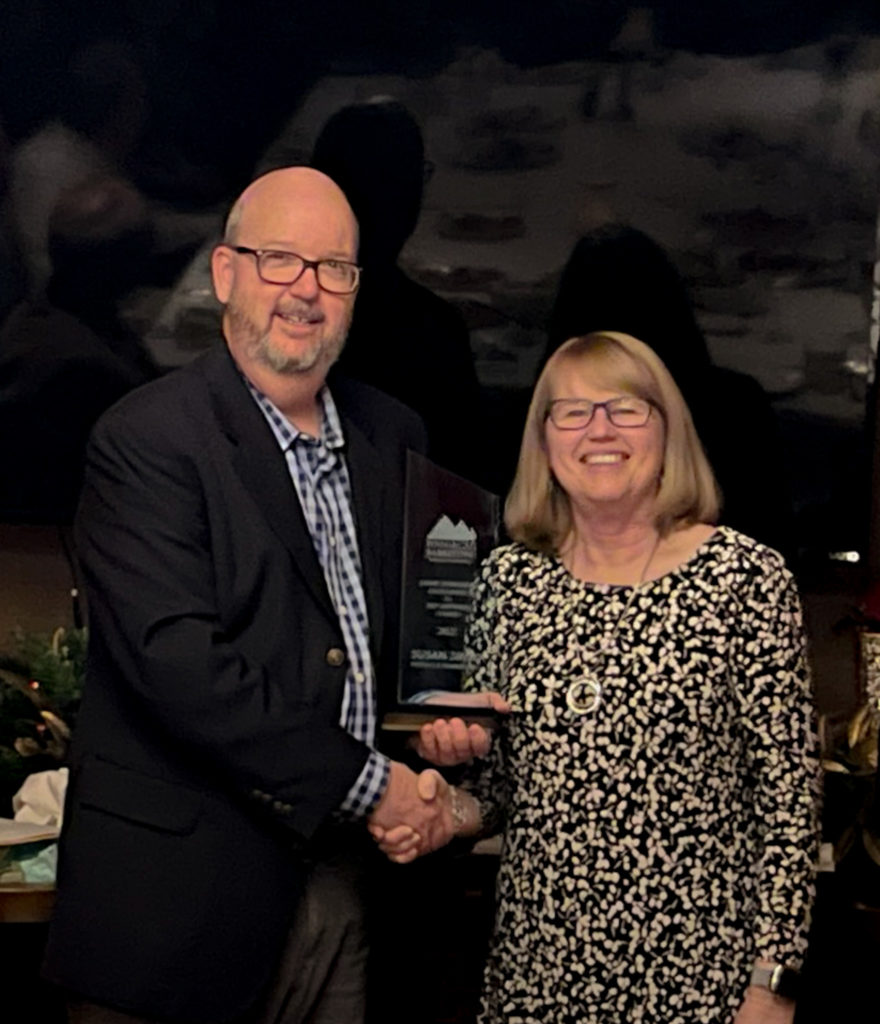 We lost Jaime Koroslev in 1996 in his early 40's leaving behind his wife, Susan, and his son, Nick. The impact he had on Pinnacle Marketing through his relationships with our Customers, Distributors, and Principals was amazing. Every year since 1996, we have been awarding a member of one of our Principals' teams that have exceeded all others in providing the level of service and positive approach that Jamie would have expected. This year, we are breaking the mold.  
For over 20 years, Susan Davis of Pinnacle Marketing has been a reliable partner in our growth, as well as a measured and sound voice we could rely on to provide us with clarity. This year is unique in that our winner is a member of our family, not a Principal. As a team, we all agreed that Susan deserved this award more than anyone else. Her dedication and loyalty to Pinnacle have been above and beyond what anyone would have asked for. Susan's impact on our organization will be everlasting.
Jamie had a way of getting the best out of people he dealt with, and, in turn, the bar for meeting his expectations was high. His sense of humor would have fit your personality perfectly and you would have been a fantastic team. Thank you for all you have done, and continue to do to help us charge forward with success.